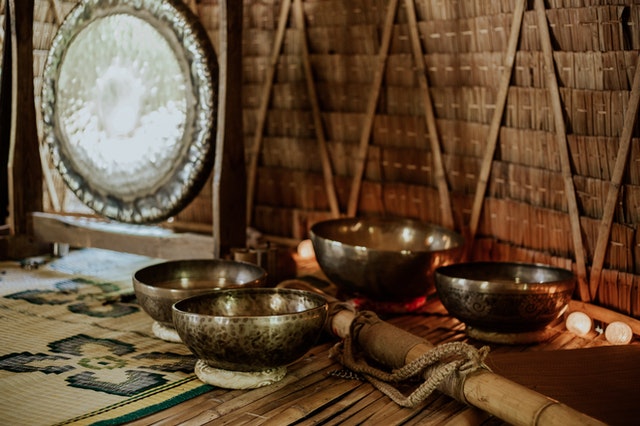 Hello Yogis.
I am so excited to be able to share with you, once again the powerfully healing energies of the gongs.
We have soo missed their resonance and the energy that is created when we all get together.
The gong bath with be held once a month and dates for the next few sessions can be found below.
Monday 18th October
Monday 15th November
Monday 13th December
Time: 7.00pm-8.00pm.
The cost of the session is £15. As numbers are currently limited, payment is required upon booking. Please specify the event you are booking for.
When you attend, you get a £10 discount for each of the therapies I offer if booked within the 4 weeks of the event and subject to availability.
You will need...
I am kindly asking for everyone who attends to complete an at home lateral flow test. I do not require proof. That way, I can keep doors and windows closed and I have found people feel safer that way. Please do bring your blanket and something to lie on. A drink of water if you would like one and a pillow!
*Please do not attend if you or anyone you life with, has symptoms of Covid-19 or has tested positive.
*Payment secures your place and is non-refundable. Should you be unable to attend in person, If I have been able to re-allocate your booking to someone else, then it may be possible to reschedule you to another event, at the discretion of Yoga Freedom and subject to availability. You may like to attend one of my online zoom classes as an alternative. I regret the Gongs do. not come across very well on Zoom, so this session is unavailable via zoom.