Hello Yogis.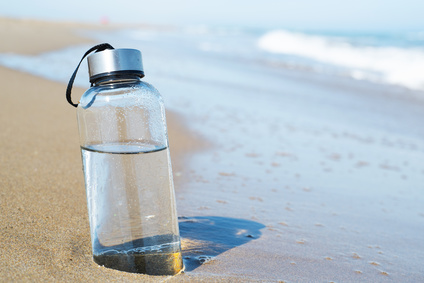 Now that you may be guiding yourself daily towards better health and vitality, through the 14 day challenge I set a couple of months ago and which I will continue to leave live throughout August, I thought I would share with you some other changes you can make in your life, to help not only yourself but this wonderful planet that you live on.
Yoga is a holistic practice and within it's philosophy, Yogis learn to appreciate that they and the world they live in are one!
As we breathe in, trees breathe out, and vice versa.
Every action that we take, has a direct consequence, not only for ourselves but for everyone we come into contact with and who they then come into contact with, and so on, until it ripples far and wide, affecting the human, animal and planetary consciousness and welfare experience.
By making just a few small changes this month, I am hoping to contribute to a greater, collective awareness of this concept and also to help the planet as I go.
In order to achieve the above, I have been trying to complete a challenge myself. Throughout the whole of July, I have been turning my attention towards using other alternatives to single use plastic.
I have made some easy changes over the course of the last month or so that I thought I would share with you.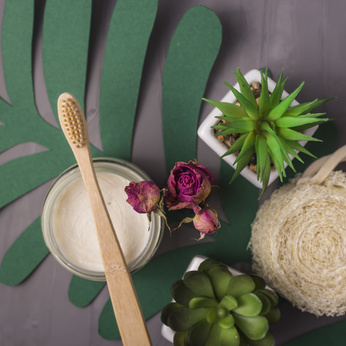 Toothpaste
I have long since moved beyond conventional toothpaste for a more natural approach, choosing instead to use herbal brands, but these usually come in plastic toothpaste tubes. Kenny and I instead sourced a new brand called, Georganics, that is available to purchase directly from the Daily Bread shop in Northampton.
I have tried both the peppermint and spearmint versions but they do other flavours too, and have found them to be amazing. Conventional toothpaste contains a lot of harsh chemicals and you won't realise until you stop using them, how badly those chemicals can negatively affect the feeling and health of your mouth. This toothpaste not only gets the teeth clean, and keeps your breath fresh, but your mouth feels relaxed and calmer following use.
Dental Floss
Dental floss is a real problem for the environment but fear no more. I have found a dental floss made of silk. It is biodegradable and comes in eco friendly packaging, It is called Woobamboo and is also available from Daily Bread
Shampoo and soap.
As you know, I have very long hair and I need to look after it. I have sacrificed my usual shampoo this month for a Shampoo Bar made by
Friendly Soap Company
.
It not only washes but also conditions the hair. You need to take care to rinse it well, but it is amazing and has made my hair feel even thicker and fuller than normal. I have so far used the Lavender and Geranium version but have a new bar of Lavender and Tea Tree to try next. This is also available from Daily Bread and at a fraction of the cost of regular shampoo!
I won't be switching back to my previous brand!
I have also been using the faith in nature soap bar instead of shower gel for well over a year now. It is so much nicer on my skin.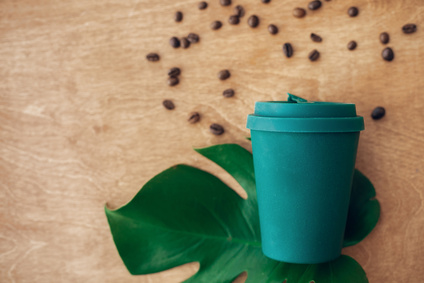 Re-usable cups
For a few years now, I have used alternative re-usable cups when purchasing coffee and tea out. I carry them with me in my bag. Often coffee shops will offer a 50p discount to customers who are using their own cups.
I always opt for organic bamboo cups.
The coffee or tea always tastes better without that plastic undertone that you so often get when drinking from coffee shop disposable cups. You can purchase them here from Daily bread
Weekly food shop.
For at least 2 years now, Kenny and I have been sourcing our weekly shop from online organic suppliers. There are lots to choose from.
Our favourite company and the one we will continue to order from are Abel and Cole. They are constantly updating packaging and supplies, carefully weighing up the impact all changes they make to their packaging, have on the environment in both the short and long term. You can read more about this here.
The produce is very very fresh and lasts well in a fridge. I find the prices to be very reasonable, with a weekly shop for groceries costing us about £80-£100.
They deliver to our door early on a Monday morning, with no hassles or problems, leaving me more time for my yoga, meditation and other interesting pursuits, rather than fighting my way around the supermarket.
Buying groceries is a very personal choice so feel free to try a few companies before settling on one that suits you.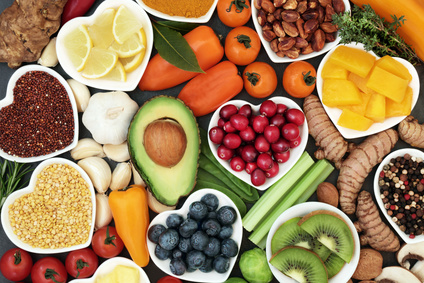 Having some meat free days each week.
The final change I have made is to consciously reduce the amount of animal products I am consuming. I have not eaten meat or diary regularly for around 10 years, but I usually have fish a few times a week. I love eggs so used to have them daily.
I have over the past few weeks, gradually reduced my intake of both so I now have eggs once a week and fish once a week. The rest of the time, my diet is plant based.
What was interesting was the way in which I approached this. I listened to my body and I didn't just change my diet overnight. I started by gradually introducing daily changes, where for one day a week, I would make that day a plant based day, this then increased to two and three, and it wasn't long before I arrived at my current diet.
I paid close attention to how my body responded to the changes and quickly realised that I actually preferred how I felt on the days when I didn't consume eggs or fish.
Having said that, even now, If I feel I need to have egg or fish I will do that.
Moving towards a plant based diet needs a lot of consideration.
There are many many health benefits, but it is not always a suitable path for everyone.
Do consult with a doctor before making drastic changes to your diet and in particular if you suffer from any health condition that dietary changes could upset.
As I mentioned, the important thing is to listen to your body, when making these changes. How much energy do you have! Where are your cravings, etc. If you find that you are craving meat, is it a head craving, or is your body that is asking for it?
Because I have been practically vegan for years, I made the transition quite quickly. If you eat a lot of meat and dairy, you will need to make the changes slowly and in a considered way. It takes time for the body to adjust.
Also you need to consider taking certain supplements if you do move to a full vegan diet. There are plenty of websites that can offer this advice, but as I mentioned before, seeking advice from a doctor or nutritional therapists may be a good idea.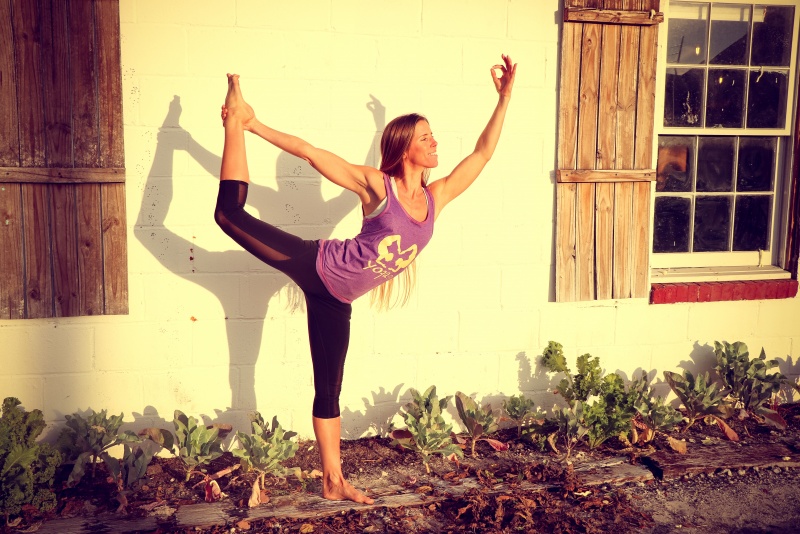 Do consider this before making lifestyle changes.
In yoga philosophy, one of the 8 limbs is Ahimsa, which translates loosely as non-violence. Initially, upon reading this statement, one could jump and interpret that meaning to say, that you should never eat animals or use animal products, where an animal may have suffered in it's production, but Ahimsa moves beyond this initial concept. If your body is responding negatively to changing from a meat based to plant based diet, for whatever reason, then you are causing yourself harm, that should be considered strongly when making a decision as to whether to continue with the changes you are making.
If you are interested in the plastic free July challenge, you can view more details here.
With love and blessings!
Carrie-Anne.