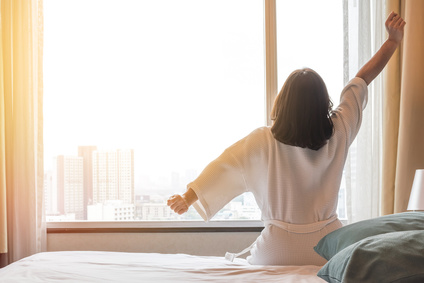 Hello Yogis.
Following the success of last month's 14 Day Challenge, I have decided to extend the availability of the videos I recorded, so that you can enjoy guided yoga and meditation every day for the next month or so, in the comfort of your own home.
During the challenge, I recorded a live Facebook video each morning for 14 days and some students were able to join me live at 6.30am to be taken through a 20 minute practice.
For those who were unable to join at that time, I shared the videos to the group so that they could be enjoyed at any time of the day.
The videos are still live and I will be keeping them live for at least a month.
In order to start from day 1, look out for the video dated 3rd June and begin the classes from there. Videos recorded prior to that are just setting the stage for the classes. You are of course welcome to watch all the video content.
If you would like to view the video's and take the classes, you will need to join the Facebook group I created.
If you do decide to watch them. do give feedback because if I can see that they are being viewed, I may keep them live for longer.
I do hope that you can make use of them to increase your energy, strength and wellbeing as we move through summer so that you are stronger and more buoyant as the winter months approach.
It has been a real pleasure to deliver the online classes and I am planning to run some online classes in the future so do watch this space.
Have a wonderful summer and I look forward to seeing you soon!
Take me to the Facebook group and videos.
Sending lots of love and light to you all!
Carrie-Anne. xx