Challenge commences Monday 3rd June.
Hello Yogis.
Those of you who know me, know that I am passionate about the yoga I teach. I take the journey of yoga seriously and I hold a love and lightness in my heart for the practices I teach.
I have worked the 9-5 lifestyle for years in my life, I have been a busy working mum, a single mum, a single mum who was working and studying and I have faced many challenges along the way.
I decided I wanted more!
12 years ago I embarked on a yoga teacher training course and I completely threw myself into every assignment and every workshop with the passion that yoga had delivered to me through my previous 15 years of personal practice.
In the 25 years since I first stepped onto my yoga mat, I find myself now fully supported; financially, physically and emotionally by this amazing science!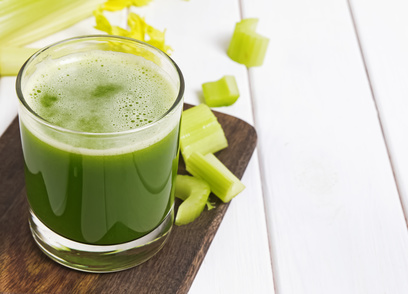 My typical day!
I regularly wake in the morning around 6.00am, and make my way downstairs. Kettle boiling, I prepare a drink of lemon, honey and ginger to hydrate and wake up my system, or a freshly prepared juice of Celery, Apple, Cucumber and Beetroot.
I journey into my little yoga room and sit quietly for a few minutes.
Luckily for me, the yoga room window faces the sunrise each morning, and at this time of year, it is a real pleasure to be practicing as the sun comes up! I enjoy being awake when the world around me is still asleep, and I enjoy the feeling of the sun waking up, stretching and glowing, just as I am doing the same!
Inspiring my mind, my body and my life!
My practice starts with a connection to the breath, I then follow the practice my energy is asking for, whether that be a strong energetic flow or a more gentle, slower mindful practice.
Practicing the physical poses, for between 45 - 60 minutes, I then meditate for 15 minutes and take a relaxation for 10-20 minutes.
Rolling over to my right, I come to seated and connect again to my breath and to my new inner feeling of strength, peace, clarity and contentment.
I used to need to sleep until 7.30am but a regular morning practice has attuned my system to this new routine. I literally wake up without an alarm and my body wants to get moving!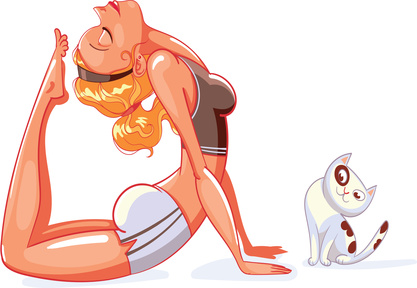 Daily rituals and decisions for a positive and happy life!
It is well documented that yoga increases your inner energy, inner resilience and resolve, and I can certainly vouch for all those benefits!
Following my practice, I make breakfast of cashew milk porridge, chopped fruit, nuts and seeds, with a sprinkle of raw honey. I then shower and I venture outside for a walk of 40 minutes and enjoy just being in nature.
I make my way to my first class of the day and find a connection with my students that lifts my spirits and opens my heart! I always teach what I am working through within my own practice. I share with you my deepest insights and experience.
Following class, I take a vegan lunch and answer my emails, send you lovely people texts for the evening classes and prepare my classes for the evening.
Late afternoon is usually shared with my cat, meditating for another 20 minutes or so, to prepare my body and mind for class.
I prepare a light evening meal before going out to teach and I get to spend my evening with you, sharing yet more wonderful teachings that light up all of our lives!
You could say I live a blessed life!
So, what motivated me to move this direction in life?
I am sure that everyone knows all too well, that tiny inner voice that repeats your desires, your regrets, your wants and what-ifs, If only you could follow that voice and bring into being the dreams in your heart. For me, my personal yoga practice of 25 years inspired me to move forwards on this journey!
When a passion is cultivated, a new journey through life is born.
Without that spark of recognition, I may not be doing what I love so much.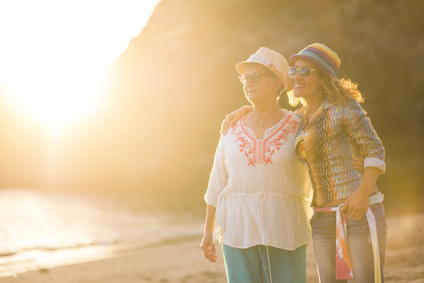 Why did I want to share this story with you?
If you had found the secret to happiness in life, to great health, to resilience and inner strength, to a passion that walks you forwards through any storm and that allows the sunrise to shine on you every day, would you not want to share it with everyone you know!
The point is, every day presents a new opportunity to become a light of inspiration, a new opportunity to discover the part of you that has been hidden under your 'to-do' lists.
If you are worried that it is too late, please put that thought out of your mind.
Whether it's Yoga or gardening...it's never too late to start cultivating your passion!
If you would like a helping hand…
Why not follow the Yoga Freedom 14 Day Challenge!
I would like to offer you a 14 day challenge to inspire commitment to your self.
Commencing on Monday 3rd June, I will ask you to set your alarm 30 minutes earlier than usual each day for 14 days, (this may require you to venture to bed earlier!).
I will then inspire you to spend that 30 minutes, as the sun rises, feeding your body, your inner energy and your mind with insights and practices designed to bring your life into a new way of being.
Yoga may not be the only way you achieve the happiness you need. You may choose to follow a few minutes of yoga stretches with an early morning walk or jog, or 30 minutes reading an inspirational book, spending 30 extra minutes with your family, in an activity you wouldn't normally do, or doing something for your neighbour of friend. As long as your action is a conscious action, a deep connection to the inner most part of your self, and incorporates some movement of the body and breath; that's all you need!
If you would like to be more present in your day, more present with your physical body, more able to adapt your energy to anything that is thrown at you, then a few minutes feeding your passion, every morning is the way forward.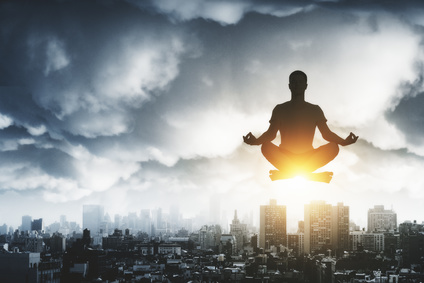 How does the challenge unfold?
In order to help you along, I have created a closed Facebook group, where I will be making regular Facebook live video posts to inspire your practice each day. It will also be a place where you can share your experiences with other members of the group. The group will be 'closed', which means only members of the group will see comments, suggestions and inspirations. You will need to request to join the group and I can approve that request for you. For the 14 days, I will incorporate at least one yoga posture and a breathing technique that you can follow each day.
If you are not a member of Facebook but would like to receive insights, please do email me to let me know and I will try my best to accommodate.
The 14 day challenge will start on Monday 3rd June to allow for the school holidays to pass and for you to join the Facebook group.
You can join the Facebook Group here.
I am so looking forward to sharing these insights with you!
Carrie-Anne.