Hello Yogis.
What you may have been looking for
As you are reading this blog, you may have, in the past, contacted me to receive news and advice about the ancient science that is 'Yoga'.
You may have wanted help achieving better health, a fitter and stronger physical body, or a happier and calmer mind; all of which lead you towards a much more productive and fulfilled day to day existence.
You may have a deeper calling to find out more about why you are here and what this life is all about.
What it all means
The philosophical goal of yoga, according to the Sutras of Patanjali, Sutra 2, Book 1 is, "Yogas Citta Vrtti Nirodhah".
Yogas = Yoga,
Chitta = of the mind-stuff;
Viitti = Modifications;
Nirodhah = Restraint.
Translated this means "The restraint of the modifications of the mind-stuff is Yoga" (taken from the Yoga Sutras of Patanjali Sri Swami Satchidananda).
In theory, all the other aspects of yoga, such as the physical postures, breathing techniques and meditation practices, are designed to lead you towards this destination.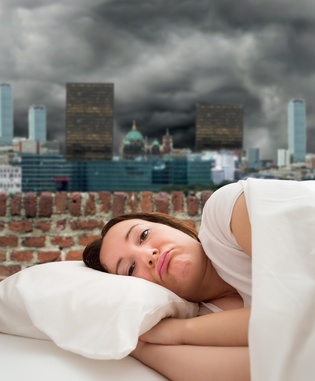 Today's Stress
With all the stress in the world today, making life hard; if we could each achieve this clarity, the world would be happier, healthier, calmer, and more productive. The world would also be kinder and more compassionate. Moving into this space leads to a passion towards giving rather than receiving, allowing us to be more at peace with whatever is experienced in this lifetime.
Does this sound too good to be true? Well it isn't.
One of the struggles modern society has with this goal, is giving it time to flourish. Yoga is a practice that takes time to master. It is like anything, if you want to do well at it, you have to invest the time to do so.
I am really lucky because I have managed to work towards a way of life that is filled with a passion for and a deep interest in, all that I practice myself every day.
How I want to help move this forward
In order to help society along the way, I have decided to dedicate one hour a week complementary tuition for the study of meditation, breath work (pranayama), gentle asana and deep relaxation. I will also be touching on aspects of Yoga Philosophy, such as that listed above to encourage you on your journey.
In return, all I ask is that you dedicate a few minutes each day to taking the teaching and putting it into practice. There is a saying that if something is free, it is not valued. You can add value to this by dedicating time and attention.
I will help you to manage the chatter of the mind and to help you to become aware of when you are self-sabotaging your own efforts.
If you would like to join us, the complementary one hour session will take place once a month on a Wednesday evening in Kingsthorpe, for 3 months, initially.
Booking is essential as this class is designed to encourage a continued and dedicated practice.
Bookings will be taken on a first come, first served basis.
The first session will be on 14th March
The Second Session will be on 11th April
Moving Forwards Together - Complementary Meditation and Philosophy Evening
8.00pm-9.00pm
Church of the Holy Trinity
Balmoral Road
Kingsthorpe
Northampton
NN26PQ
As this is not yet bookable online, do let me know if you wish to attend by contacting me here. You can also book via text or calling 07984191016.
Yoga Freedom reserves the right to cease the delivery of these sessions at any time. Sessions are subject to the completion of a short health questionnaire.